A charge nurse is so important in keeping a hospital department running smoothly. Whether in the ER, ICU, or inpatient floor settings – the charge nurse is essential to the team.
Many times being a charge nurse comes with years of experience, but sometimes it comes with less than 1 year! (believe me – I was one of them!) Many units may have high turnover, and you can find yourself being a charge nurse with a year or less experience.
While this is nerve-wracking, it is possible to do a good job as a charge nurse, even with not-so-ideal nursing experience.
Here are some charge nurse tips to help you on your way to becoming an amazing charge nurse to serve as a resource to your team.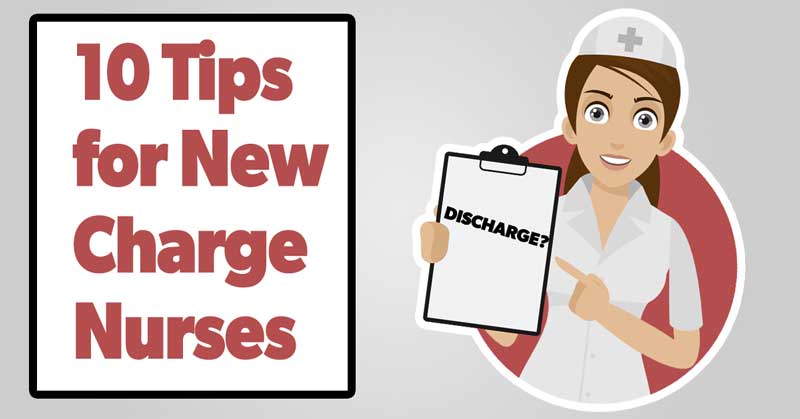 What Is the Role of a Charge Nurse?
A charge nurse is the "nurse in charge" on the unit. They are the leader of the team (at least for the shift). They are often the nurses on the floor during the shift that has the most experience and knowledge.
Their job will differ depending on which unit they work in, but usually involves:
Keeping the floor moving (admissions and discharges)
"Floating" and helping the nurses
Being used as a resource (aka answer questions)
Sometimes taking their own patients as well
In the emergency department, a major role of the charge nurse is throughput. That means keeping the department moving: getting patients who are admitted, discharged, or transferred out of the department, and making space for new patients coming in.
They may even need to take some of their own patients on a busy day/night, and may need to function as a triage nurse after certain times during night shift or when short-staffed (which let's be real – is basically the norm).
10 TIPS FOR NEW CHARGE NURSES
Tip #1: Know The Policies
A major job of a charge nurse is to know the policies inside and out. This is basically the rules of flow of the specific department, aka "how it all works". 
This includes policies related to the admission, discharge, and transfer process; medication administration policies, transfusion policies, and more.
These policies will be specific to each facility and department, and a nurse will naturally learn these over time with experience on the floor.
However, each facility should have some sort of intranet (online database) or printed resource with policies, which you can look up, print, and save as needed.
Tip #2: Know Your Backup
While it's ideal to have a charge nurse who has years of experience on the floor, this is just not always possible. Nursing turnover is real, and many departments struggle with nurse retention, especially on night shift.
You may find yourself becoming a charge nurse on night shift with as little as one year of experience or less.
As a nurse with a year of experience or less, you simply cannot be expected to know everything, including all of the policies and how to troubleshoot any situation that arises.
While this can be terrifying, there are resources that are available to you if you just don't know the answer.
Even though you are the charge nurse of the floor, there should be a "higher-up" that you have access to.
During dayshift, you may have access to the department director or nursing managers. They can often be contacted by telephone if needed even after they end their workday.
During night shift, there is usually a nursing supervisor of the hospital as who can answer questions.
You can also call other charge nurses on other departments to ask for advice during a situation.
If there is an in-house hospitalist team, they can also be used as a resource for medical concerns, or you can call the attending.
I moonlight as a night shift hospitalist, and had a charge nurse on a med-surg unit with less than 1 year experience reach out to me as she was concerned with a patient's HR going in the 30s during sleep. This patient was asymptomatic and had been bradycardic in the 50s while awake. She was concerned because she had never seen a HR consistently that low, even during sleep. I reassured her that this was okay and even expected in this specific patient, and if he developed any symptoms or abnormal rhythm to notify us immediately.
Tip #3: Good at Throughput
A charge nurse's primary responsibility is to keep the department moving. This is super important in the emergency department but is important on any nursing floor.
Patients come into the ER and often need IVs started, labs drawn, transported to imaging and back, medications administered, call bells answered, and discharge instructions given. Patients who are admitted need report called and need to be transported to the floors.
Delays in throughput are common, especially within the ER, and may be due to:
The nurse being backed up due to too many patients (all too common) or a critical or needy patient
The Provider being too busy to discharge or admit their patients immediately
Lab or radiology delays
Admission delays (i.e. floor nurse too busy to take report)
Admission holds (not enough beds upstairs)
COVID test results
Delays in transportation
A charge nurse can help minimize many of these delays and keep the department moving by being proactive.
They can discuss transport patients, clean stretchers, make phone calls, help out their nurses, and remind the Provider to reevaluate and disposition their patients! These are all ways the charge nurse can help become an expert at throughput.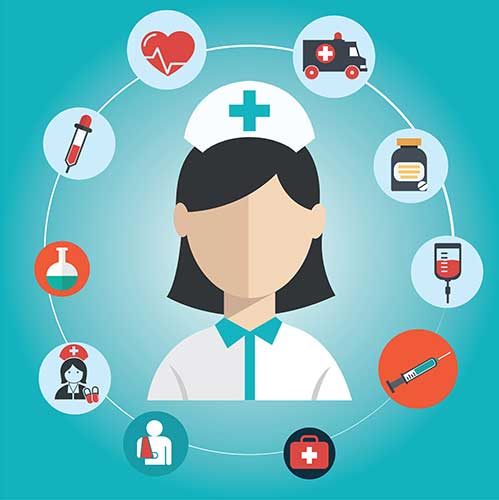 Tip #4: Help Out
The nurses in the department are busy and overworked. You can say that again!
Being chronically understaffed is all too common. This means nurses are often behind in their assessments, procedures, medication administration, and charting. This can seriously impact throughput as well as patient satisfaction and worst of all, patient outcomes.
As the charge nurse, you will need to find time to help out your nurses wherever they need it. You may need to place IVs, transport patients to or from radiology or the floors, obtain EKGs, triage patients, and give medications that are ordered.
Not only does this make you a good team player, it helps the whole department run smoothly.
There's nothing worse than a charge nurse who seems to sit there and do nothing the whole shift… DON'T BE THAT CHARGE NURSE!
Tip #5: Charge Nurse by Example
As a charge nurse, it is your job to lead by example. You may not have a formal manager position, but your selection as a charge nurse for a shift means that you are the team leader, at least for the shift.
Don't do one thing and expect another from your nurses. Constantly help out when you can, maintain good rapport with the patients, providers, and ancillary staff, and conduct yourself with professionalism and integrity.
Tip #6: Stay Calm in Crisis
It is so important to stay calm during emergencies and crises as a nurse, but especially a charge nurse.
It will be your job to put out fires left and right, as well as make sure the nurses on your unit handle emergency situations appropriately.
Emergency situations happen in the hospital all the time – it's the name of the game. But it's not just life and death that will test you.
Families may be yelling at you because they're angry or frustrated, and patients will literally be trying to die on you.
Staying calm is easier said than done, but one thing that helps you stay calm is KNOWING YOUR STUFF.
If you know what the policies are, and what to do in specific emergency situations like cardiac arrhythmias or codes, then you will be more prepared. This should give you a sense of calm, especially when these emergencies inevitably arise. 
There is nothing more stressful than uncertainty.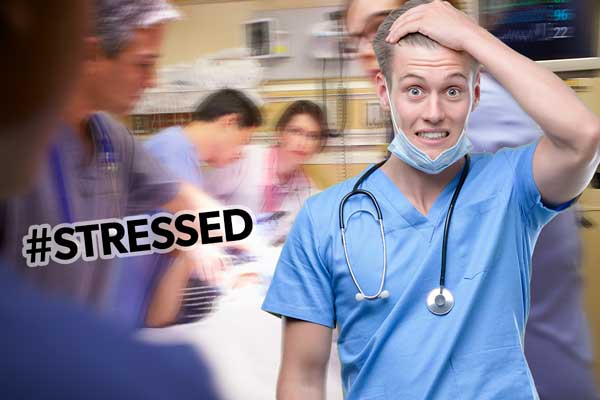 Tip #7: Good Team Player
Being a good team player is important for any nurse, but especially a charge nurse. There are many ways to be a good team player.
Be a hard worker and willing to help out other nurses. Don't expect them to return the favor later, but if they are a good team player they eventually will.
As a person who is in "charge", it's important to not play favorites. The nurses will resent you, and you need to be as fair to them as possible. This means don't give your "besties" easier assignments or fewer admissions.
Always have your teams back. Understand situations from their point of view and give them the benefit of the doubt. Nurses aren't perfect and do make mistakes, but be sure to support them however you can. Don't immediately throw them under the bus.
These traits are important for not only charge nurses but any leadership position.
Tip #8: Stay Organized
Staying organized is so important for nurses. Charge nurses have an even bigger need to stay organized, because they aren't just managing their own patients. They are managing the entire department or floor!
Knowing who has what assignment, which patients they have, and what needs to be done is important. In stressful environments, it can be easy to know you have so much to do, but not even know where to get started.
Staying organized is key. Get there early if you need to, make lists and prioritize what needs to be done. Chart in real-time to avoid the backlog of charting weighing you down and making you more stressed.
Also check out: How to Stay Organized as a New Nurse
Tip #9: Good at IVs and Procedures
As the charge nurse, you will be used as a resource. Your nurses will come to you if they have difficulty placing an IV or other procedure, or if they have never done the procedure before.
It is a great idea for the charge nurse to be great at IVs – because this is a common need on any department, but especially within the ER.
Placing lines and drawing blood work is essential for throughput and good patient care, and excelling at this procedure is a great skill set for the charge nurse to have in their scrub pocket.
Practice, practice, practice. Make sure you know all the IV tips and tricks as well.
Related content: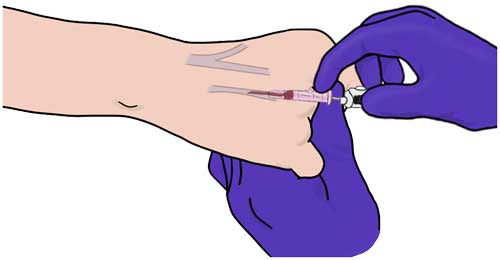 Tip #10: Good at Rhythms and Codes
Probably the most stressful part of being a charge nurse is having the pressure of knowing what to do during emergency situations. These are usually intubations, code blues, or other emergent cardiac arrhythmias.
Knowing your cardiac ECG rhythms is so important for every nurse, but many nurses struggle with this. As the charge nurse – you need to be an expert at this as your nurses will be coming to you for advice or interpretation.
You should know all about each drawer of the code cart, the code cart meds, and how to reconstitute them, and definitely know how to use the defibrillator!
This includes knowing:
Cardiac defibrillation
Synchronized cardioversion
Transcutaneous Pacing
You should also be familiar with the basics of how to recognize a STEMI. 
If you feel like your ECG rhythm interpretation and cardiac arrhythmia procedure knowledge can use some work, I have a digital course that I think you'll find super helpful!

If you want to learn more, I have a complete video course "ECG Rhythm Master", made specifically for nurses which goes into so much more depth and detail.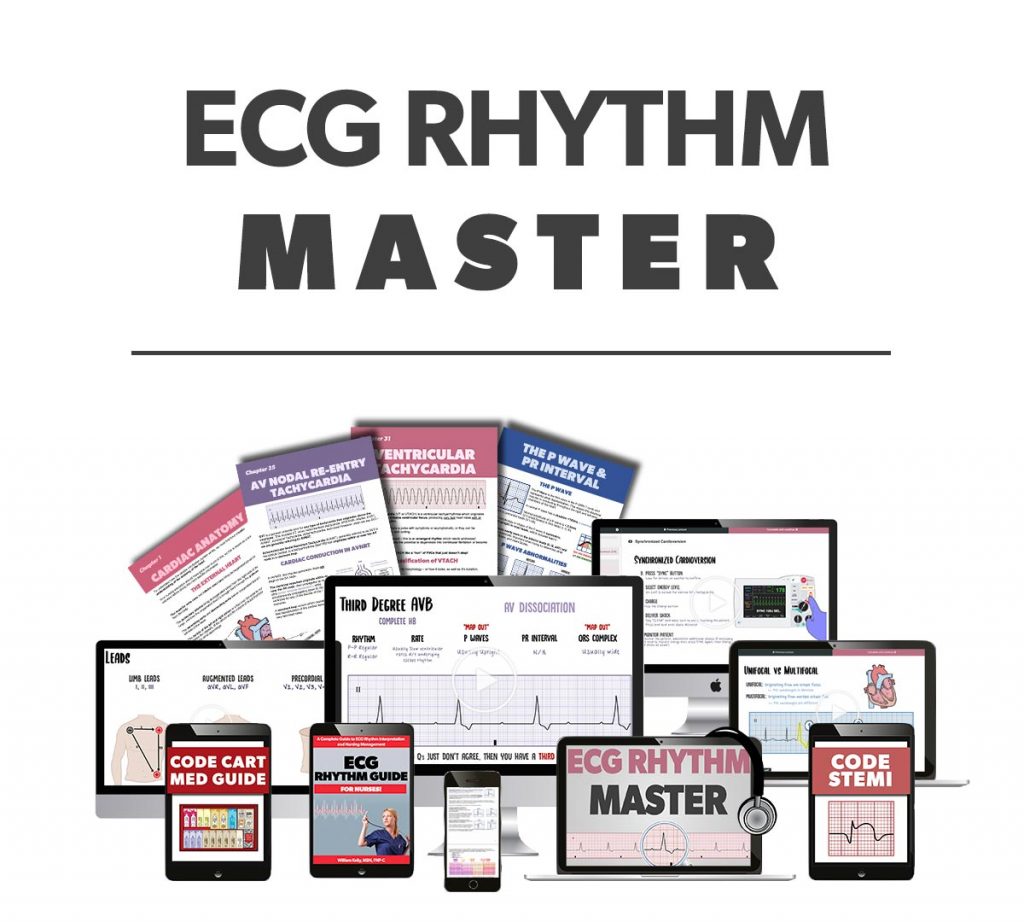 With this course you will be able to:
Identify all cardiac rhythms inside and out
Understand the pathophysiology of why and how arrhythmias occur
Learn how to manage arrhythmias like an expert nurse
Become proficient with emergency procedures like transcutaneous pacing, defibrillation, synchronized shock, and more!
I also include some great free bonuses with the course, including:
ECG Rhythm Guide eBook (190 pages!)
Code Cart Med Guide (code cart medication guide)
Code STEMI (recognizing STEMI on an EKG)
Check out more about the course here!