Top 5 Nurse Practitioner Apps
Check out these Top 5 nurse practitioner apps for when you're at clinicals or even at work! The internet can be a clinician's best friend. With the implementation of easy-to-use apps for smartphones, evidence-based recommendations are literally at your finger-tips. Not only will this information be helpful in a pinch, but you can also rest assured you are giving your patients accurate and updated information.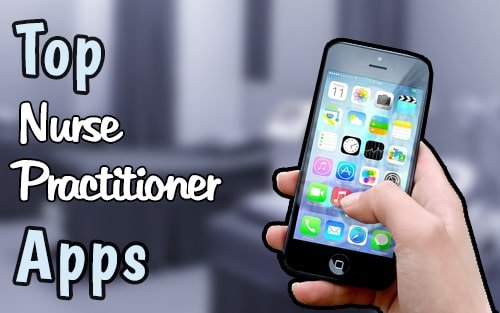 1. The Best Nurse Practitioner App: UpToDate  
UpToDate, according to its website, is an "evidence-based, physician-authored clinical decision support resource" for use in "point-of-care" decisions. Basically, experts in their respective fields write in-depth recommendations for every disease or complaint you can think of. Think of it as a comprehensive textbook regarding all things medical in the palm of your hands or on the screen of your computer. This can be an extremely useful nurse practitioner app to utilize!
UpToDate guarantees evidence-based recommendations that are quite literally up-to-date. Each article contains relevant figures, tables, and pictures to aid in understanding. In addition, Continued Medical Education (CME) hours can be turned in to various certifying bodies (AANP, AMA, ACEP, etc).
While UpToDate is an invaluable resource, there are some negative drawbacks. This requires a monthly subscription, and you may be looking at paying more than $50/month. An additional $6/month will be added if you want to use the UpToDate app on your smartphone. However, many hospitals offer this service free-of-charge, as well as many universities. Additionally, if you are an Advanced Practice Provider or Physician, many places of employment will be willing to pay for this service. If you are a student or medical resident, there is a significant discount applied which ends up costing $19/month ($25/month with smartphone app access).
Additionally, some say that UpToDate has a layout that is verbose and sometimes difficult to follow. This may lead to trouble using it on-the-fly while at clinical or work. However, from personal experience – once you get used to the layout, the speed and effectiveness of the service increase dramatically.
Regardless of price, UpToDate is WORTH it, and once you use it you won't regret it! This nurse practitioner app can be used on the fly for a quick refresher or can be studied in-depth for a complete understanding.
2. Epocrates  
Hailed as the #1 Medical Reference App, Epocrates has set itself apart as the go-to nurse practitioner app that over 1 million healthcare providers are using. This app offers a wide array of services from Updated Guidelines, Disease Overview, Medication Interactions, Drug information, Differential Diagnosis tools and much, much more. Best of all, Epocrates has a free version. While somewhat limited, the free version is still very useful for nurse practitioners, other clinicians, and nurses alike.
Epocrates free version does include access to their drug information and clinical practice guidelines – which are very useful in the clinical setting. Additionally, the free version offers medicine interaction checks, as well as a few other features which I have found to be non-useful. The Premium option is MUCH more inclusive and offers a wide variety of useful tools. The Premium option is available for $174.99/year, which is less than $15/month. This version offers all of the features included with the free version but adds many more. This includes it's most useful section, the Disease Information (see below). Additionally, it offers ICD-10 code lookups, CPT codes, Lab information, and Infectious Disease treatments.
With all the features available in the Epocrates app, the most useful feature is the Disease Information. With a simple query, you have access to the disease highlights, treatment options and approach, history and physical exam findings, differential diagnosis, complications, and follow-up information. As you can tell, this pretty much does your job for you – you just need to know where to look. I have found this feature to be useful during clinical – where I used it almost every day.
If you are a student in a medical field (such as a nurse practitioner), university faculty, or a medical resident/fellow, then you can obtain the premium version at a discount of only $49.99.
Epocrates is sleek, offers up-to-date information, and is easy to access on-the-go. While not in as much depth as UpToDate, it offers quick easy-to-access information which makes referencing medical information at clinical or work to be effortless. Many users find it much easier to navigate and find what they are looking for. Additionally, Epocrates is offered MUCH cheaper and just a fraction of the cost of UpToDate – however, MUST be bought for a full year as opposed to monthly payments.
3. MedScape  
Medscape is very similar to UpToDate and Epocrates in the information it offers – primarily disease and drug information. However, the big difference is in pricing. Medscape is 100% FREE. However, the information provided is HUGELY beneficial to the medical professional in every medical setting.
Medscape has in-depth information for most medical conditions, in-depth drug information and interactions, pill identifiers, various useful calculators, and more. However, something that sets Medscape apart is its Procedures information.
The Procedures feature offers step-by-step techniques for every procedure imaginable, as well as important information regarding anesthesia, complications, and postoperative care. This is VERY useful to students who will be doing procedures in clinical, as well as medical professionals who need to brush up.
Additionally, Medscape offers a fun interactive diagnostics feature that lets you test your skills at interpreting X-rays, CT scans, and the like! Similar to UpToDate, learning on Medscape can be beneficial too for those who need to accrue CEUs for renewing their licensure.
Unlike UpToDate, Medscape does not seem to offer as many tables and figures, although it does offer many pertinent images. Additionally, I have found the Medscape app to be somewhat harder to navigate and absorb information from than both Epocrates and UpToDate.
Best of all, Medscape is 100% free. In order to access some of the features, a free account needs to be created with a valid email address. Overall – Medscape is underrated and underused – but a wonderful nurse practitioner app to use!
4. Merck Manual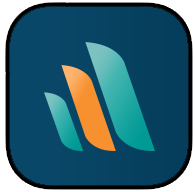 The Merck Manual, originally published in 1899, is quoted as the world's best selling textbook. Merck & Co has developed an app which gives the wide information from the Merck Manual at your fingertips.
In-depth, expansive, and searchable, Merck Manual offers innumerable information on various diseases and conditions – breaking down pathophysiology, etiology, evaluation, treatment, essentials, and key points. Merck also offers videos on various procedures and disease overviews. While not all of these videos are made by Merck, they are easy to find and watch within the app.
Similar to the others, Merck Manual does offer some clinical calculators which can be useful in the clinical practice setting. Also like Medscape and FP notebook, Merck manual is 100% Free – No registration or subscription required, and no ads.
5. FP Notebook  
The Family Practice Notebook, or FP Notebook, is a point of care resource which began in 1995, and now has expanded to 31 specialties and more than 6100 linked interlinked topics. Like the others listed above, FP Notebook has searchable disease information. However, it is limited to just that.
Although FP notebook does NOT offer extra tools, features, or drug information, it does offer easy-to-follow notes on many disease processes. FP Notebook reads more like notes that you would take in class with numbers and sub-numbers. This adds the benefit of finding the relevant information that is useful for clinical practice and takes away the added verbiage – making navigating to the essential information quickly and painlessly.
While FP Notebook does seem to give updated information – it is not prided on delivering the utmost updated information. However, like Medscape, it is 100% free to download.
And there you have it – the top 5 nurse practitioner apps for the working NP! Please leave a comment down below if there are any apps that we missed that you find useful!